---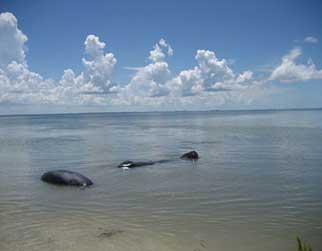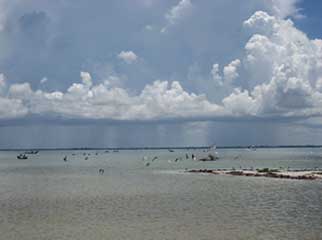 Did you know that the barrier Islands of Southwest Florida are the third most popular areas in the world for SEA SHELLS?

Want a real adventure in nature for your family while in our area? Then hop aboard one of the boats with the Santiva Charter Team and head out for one or more of the pristine barrier islands of The Gulf of Mexico. No condo, no cars and no cares. . . Just natural beauty blue waters and shells.
With the average warmest temperatures in the United States the waters of the Gulf of Mexico can offer hours of entertainment for you and your family. Walk along white beaches and seek out sea shells the color of the rainbow. You'll find Arks, Welks, Fighting Conch, Scallops and many many more species of gulf shells. Swim and snorkel from a sand bar for Sand dollars or shells that have not washed to the shore.
Explore the Islands where centuries ago the Pirates came with treasure to bury and captives to hide out (thus the name Captiva). Walk across a mount of welk shells centuries old, left behind by the Caloosa Indians that lived on the islands long before the Spaniards deemed Florida un inhabitable.
"Leave it for the savages, alligators and snakes" Ponce De Leon told the Queen of Spain.
Watch Dolphin play or Manatee moving slowly thru the water as you make your way to these beautiful Islands.
Bring a picnic lunch or choose to eat in one of the boat accessible island restaurants. Maybe you would want to have a cheese burger like the one Jimmy Buffet wrote about in "Cheese burger in Paradise" Rumor has it that it was historic Cabbage Key's cheeseburger that inspired the song.
Be sure and include your camera in your beach bag. Photo opportunities are endless. Hundreds of species of wading birds can be seen both from land and the boat, and a natural beauty that you will want to hang on the wall to remind you of your day forever.
A boat by the hour or the day....its your choice...JUST
---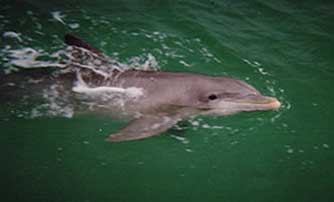 Sightseeing
$175 per hour
1 hour minimum
6 passengers or less
LICENSED - U.S. COAST GUARD - INSURED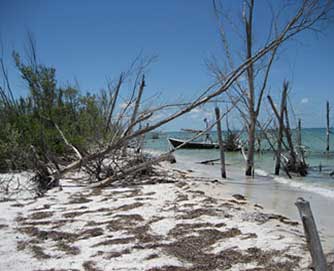 Shelling, Snorkeling, Wildlife Excursion, Dolphin Watch & Lunch Trips
$175 per hour
2 hour minimum
6 passengers or less
LICENSED - U.S. COAST GUARD - INSURED