---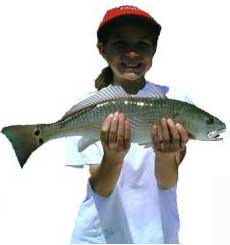 Afternoon Delight: $350
Our 2-hour "fun fishing" trip is ideal for small children. This trip is also good for anyone who wants a taste of saltwater fishing, or who may want to improve on basic fishing skills such as: the correct way to bait a hook, casting and tying knots. The 2-hour trip runs from 4pm-6pm. This short trip is for fun, and is "catch and release" only.
Half-Day Happenings: $550.
The half-day trip is our most popular. Half day trips are 4-hours, from start to finish. We have morning (8am) and afternoon (12pm) departure times. (No, morning is not always better than the afternoon. Yes, saltwater fishing is different than fresh water fishing. Yes, the afternoons are hotter than the mornings. Yes, fish eat even when it's hot; it's always hot in Florida). Depending on the time of year, these trips target Tarpon, Shark, Redfish, Snook, Sea Trout and many more. (No, you will not fish for all species in the same trip. Yes, you may fish for more than one species during your trip.) These trips work well for novice and avid anglers alike.
---
Think you have seen Sanibel and Captiva Island before? Well, if you haven't been on the waters, you have missed the best part! Whether you are a new comer or a return visitor the waters of Sanibel and Captiva Island offer a new adventure everyday. It might be the great fishing for our many species that the waters offer, watching the Dolphin playing while they circle your boat hoping for a disgarded catch they can eat for lunch, the slow moving manatee swimming by, a funny sight on a barrier island beach or watching the hundreds of wading birds along the shore line.

Fishing offers something even when the action is not what we all had hoped for that day. The waters are where it happens, and no two days are alike when fishing the calm waters of Pine Island Sound.

Sometimes you will quietly creep along the mongrove bushes or anchor off an oyster bar hoping to hook yourself a copper colored Red fish with "eyes " on his tail. The guide might decide that your day is the day to float a pass of water for the powerful and wondress "bite" of the elusive Snook.

Perhaps your family might prefer the possible none stop action of trolling thru schools of Spanish Mackrel, or letting the gental coastal winds push the boat across the grass flats while fishing for the Spotted Sea Trout.

How about fishing for something that's mighty? Mighty big that is! Late Spring and early summer offer the migration of the "Silver King", better known as Tarpon.

I've never met a school age child that didn't want to return to school with the the tale of his or hers own "JAWS" adventure; catching sharks is a favorite of anglers of all ages.

All of this is possible for you and your family while on vaction in the Sanibel Captiva area aboard the boat with one of the three Native guides of the SANTIVA SALTWATER FISHING TEAM.
Every key or sandbar has it's own name for the guides "Redlight bar", "Steve's bar", "Accident hole" just to name three, but these guy's have a languge all their own and each name has a story behind it. They're up before the sun catching bait and preparing for the day of fishing.

Even though your boat has only one guide aboard, you have the benifit of all three. A father, son and son-in-law eager to help each other out. They're in contact by phone sharing what is happening in their area of the bay. So you have all three guides working to make your trip a great experience.
All trips are for all people...young and old...experienced or unexperienced...do as much or as little for yourself as you want. All bait, tackle and licences are provided. United States Coast Guard approved. Cooler with ice provided aboard for your use for drinks and snacks.

We just want you to have a Good Time!