---
---
North Captiva Island is an island in Lee County in southwest Florida, located just offshore in the Gulf of Mexico. It lies just north of Captiva Island, separated by a channel called Redfish Pass which was created in a 1921 hurricane. It lies just south of La Costa Island, separated by Captiva Pass.
Like Captiva and Sanibel Islands, North Captiva is a barrier island to Pine Island (to the east of Captiva and north of Sanibel), and is very narrow. There is no automobile access to the island. It is privately owned.
With about 300 homes built and 300 vacant lots, the island is about half way to build out. Since the island can be accessed by boat or small plane only, North Captiva real estate values are generally lower than on Captiva.
The island was seriously damaged in August 2004 when the eastern eyewall of Hurricane Charley struck North Captiva, immediately before hitting Charlotte Harbor to the north-northeast. Initial reports indicated that 160 buildings were destroyed and another 160 seriously damaged. The storm surge cut a path 400 yards or 365 meters wide across the narrowest part of North Captiva, making it two separate islands. The new pass has not been formally named, but the locals call it "Charley Pass" or "The North Cap Gap".
Enjoy lunch at the famous Barnicle Phil's located in Safety Harbour (North end of the Island).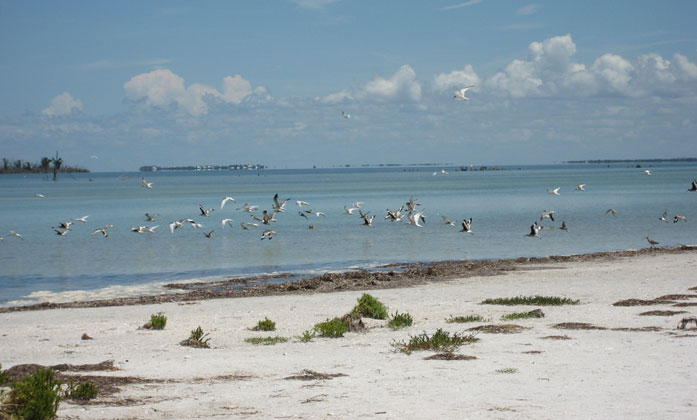 North Captiva Bay Side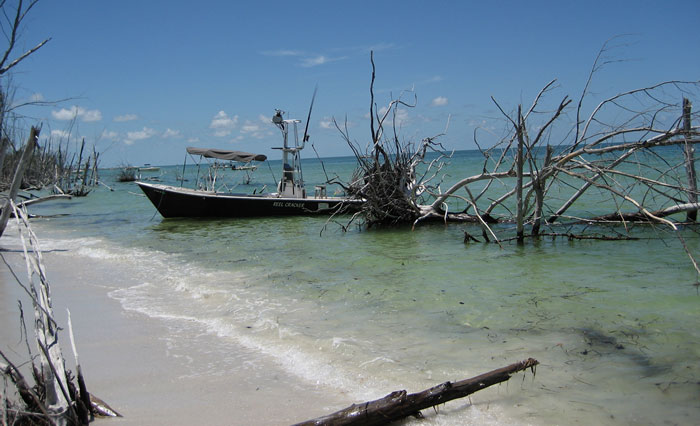 North Captiva Gulf Side